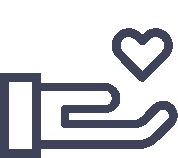 The Bridge Outreach Center
is funded through the generous support of our partners, local business, and organizations who are committed to providing help and hope to those in need. You can make a general donation or identify a program you would like to support.
The Bridge is a 501(c)3 tax-exempt charitable organization. All donations are tax deductible.